Industry News
Price Reductions
What Does The Recent Rash Of Price Reductions Mean To The Real Estate Market?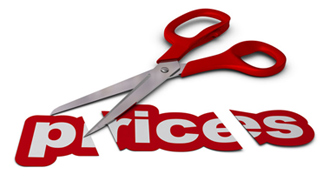 Last week, in a new report from Zillow, it was revealed that there has been a rash of price reductions across the country. According to the report:
· There are more price cuts now than a year ago in over two-thirds of the nation&rsqup;s largest metros
· About 14% of all listings had a price cut in June
· Since the beginning of the year, the share of listings with a price cut increased 1.2%
· This is the greatest January-to-June increase ever reported, and more than double the January-to-June increase last year
To read the full article click here. For help buying or selling your home, please contact the Starrys today - 920-265-1313 or thestarrys@thestarrys.com!