The Starrys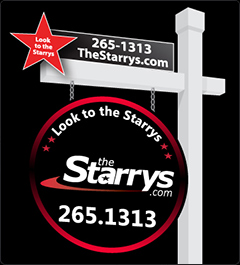 Ranked #1 in sales out of 600+ Green Bay Agents in 2016!
Ranked #1 in sales out of 550+ Green Bay Agents in 2015!
There are many qualities and skills that make an excellent real estate professional - honesty, integrity, in-depth market and community knowledge, ... [ Read More ]
Clients Are Saying...
"
Thank you so much for all your help, guidance and encouragement during an extremely difficult and stressful time. When our first buyer quit her job a few weeks after the accepted offer, I was very disappointed and very nervous that it could happen again. The two of you were so encouraging and optimistic...
" [
Read More
]
–Marian Yassin
The Starry Story
Learn more about Starry Realty and why we prefer to do business the old-fashioned way! Also check out the office restoration and transformation we gave our historic 1888 office building.
[ The Starry Story ] [ Office Transformation ]
The 102 on Broadway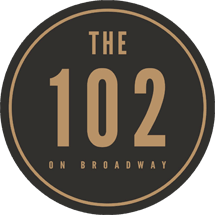 The 102 on Broadway is a mixed-use residential and commercial building on the corner of North Broadway and George Street in De Pere. It's uniquely positioned downtown with everything within walking distance and has phenomenal views of the Fox River and surrounding areas.
[ Learn more about The 102 ]
Community Resources
Looking for information about Green Bay or one of its surrounding communities? We have compiled links to history, city information, schools, restaurants, recreation, news, and more.
[ View Community Resources ]
Look to the Starrys
Our eNewsletter is an easy way to keep up with The Starrys. Newsletters may include interesting real estate news, hot new listings, upcoming community events or an update on The Starrys.
[ View Past Issues ] [ Subscribe ]
Starry Suggestions
We have put together recommendations for businesses in the area that we personally feel provide excellent products and services.
[ View All Starry Suggestions ]